Farm road to connect all the villages in Khar, Pema Gatshel
Jan 16, 2015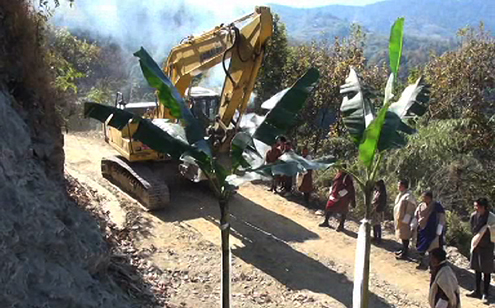 The ground breaking ceremony for the construction of the five-kilometre farm road in La Bar and Kheng Zor Chiwog under Khar Gewog in Pema Gatshel was held yesterday.
Once complete, the farm road will connect all the chiwogs in the gewog. The road is expected to benefit about 85 households.
The farm road will be constructed at a cost of Nu.15M under the Small Development Project, a part of Government of India's assistance to Bhutan in the 11th Five Year Plan.
It is expected to complete by January next year.