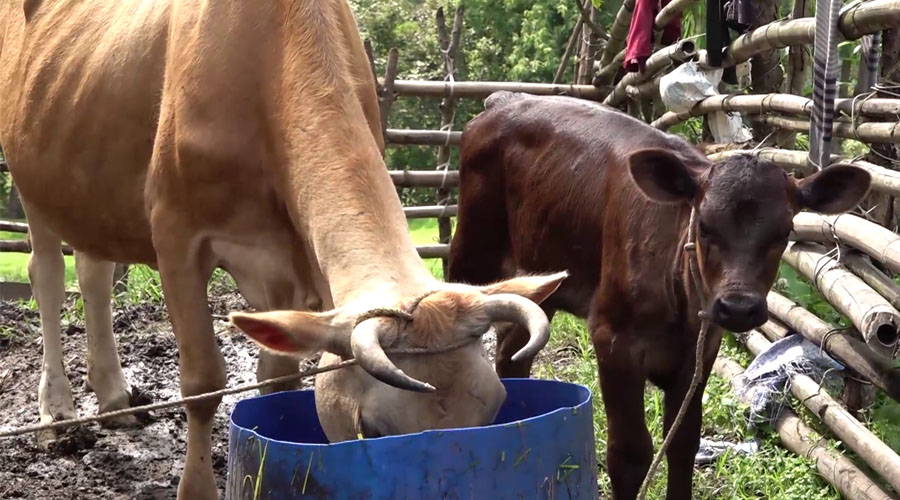 The sex-sorted artificial insemination programme is proving successful in Trong Gewog under Zhemgang district. Introduced last year on a pilot basis, many dairy farmers are now opting for the programme. This is because the technology ensures that only female calves are born improving milk production capacity.
Sex-sorted artificial insemination uses semen from the genetically superior bulls that have more than 90 per cent possibility of the birth of a female calf. The technology also discourages farmers from abandoning the male calves which leads to the menace of the stray cattle population.
The 50 beneficiaries of the programme are looking forward to enhancing dairy production and generating more income through the new insemination programme.
"It will be good to have a female calf than a male because when female calves grow, they produce milk. If not, we can sell them. But we are facing difficulty to keep the male calves because nobody wants to buy or keep them," said Kardungmo, a farmer.
"We are very grateful for such a technology which produces female calves. And looking at the size of a calf, we are sure that it will give more milk," added Needup, another farmer.
"The artificial insemination produced more male calves but the sex-sorted semen insemination has so far bred only female calves," said Penjor, a farmer.
Following the positive response from the dairy farmers, the District livestock sector is now planning to introduce the programme in other gewogs as well.
"We have been using artificial insemination injections for cows before. But in the previous technology, we cannot guarantee genders because we had been using both male and female breeds. However, the sex-sorted semen gives hundred per cent female calf," said Ugyen Lhendup, District Livestock Officer.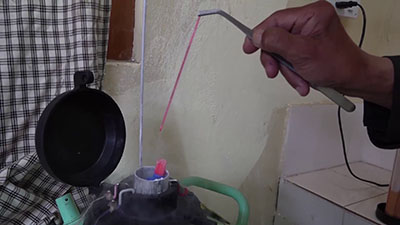 A single dose of sex-sorted semen costs Nu 1,500. But the livestock office has been providing the semen doses to the farmers for free. So far, 50 doses have been provided in the gewog. Zhemgang has about 400 doses of sex-sorted semen imported from Demark.
Pema Samdrup, Zhemgang
Edited by Sonam Pem