Waste management in Gelegphu Tsachu
Karma Wangdi, Gelegphu

May 15, 2019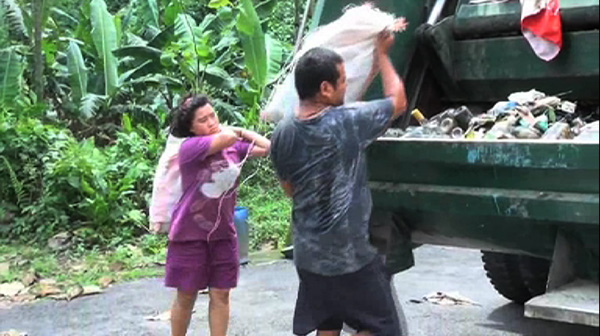 To address the mounting waste issue at Gelegphu Tsachu in Sarpang, the Gelegphu Thromde has started collecting waste from the area since yesterday. It will now be a monthly routine.
Earlier, in the absence of a proper waste disposal site, managing waste has been a growing concern in the area.
But now residents and shopkeepers are happy with the news that the thromde's garbage truck will be coming to collect the wastes once in a month.
"People across the country visit the tsachu, it becomes difficult to manage the increasing waste. We don't have any place to dispose of the wastes," Kinzang Lhamo, a  Shopkeeper, said.
" Earlier, I used to collect wastes from the tsachu area and burn them. But now we are happy that Thromde's garbage truck will be collecting the waste," Phuntsho Wangdi, the Tshachu Caretaker, said.
The hot spring is located almost 16 kilometres away from Gelegphu Town.
"Being outside the thromde area, it was not possible to send the waste collection vehicle out of the boundary. Sarpang  Dzongda and I asked the Thrompon and Executive Secretary to provide waste collection service in tshachu area once in a month," Karma Wangdi, the Umling Drungpa, said.
More than 40,000 people visit the hot spring every year.