Gyadrung's term extended by three years
Phub Gyem, Thimphu

Apr 16, 2019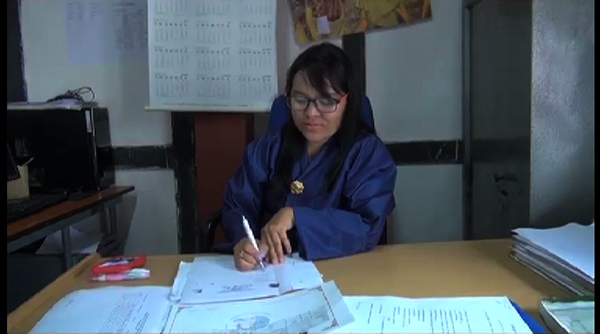 The home ministry extended the Gyadrung's (Gewog Clerk) term by another three years, following a directive from the Cabinet Secretariat last week.
 The cabinet's decision is in keeping with the resolution of the first session of the National Assembly. In January this year, the National Assembly decided to retain the post of Gyadrungs and regularise their contracts as civil servants if circumstances were favourable.
Prior to the recent directive, the Gyadrungs were working on a three months extended contract period till June this year.
Their contract was extended after the local leaders raised concerns, following a directive from the home ministry in October last year, asking the gewog offices to relieve Gyadrungs by March this year. Local leaders raised concerns over challenges that could come in doing away with the position.
Also, during one of the Friday meet sessions, the home minister said that the government and the local leaders deem the Gyadrung post necessary and that the ministry will draft terms of reference for the post during the extended three months period.
The issue of gyadrungs first arose, after the Royal Civil Service Commission's (RCSC) organizational development exercise in 2016, pointed out the post unnecessary.
The Gyadrung carry out tasks such as drafting letters and legal documents and collecting taxes among others.