Nu 2.4bn grant agreement signed for BFL Initiative
Pema Tshewang, Thimphu

Apr 14, 2019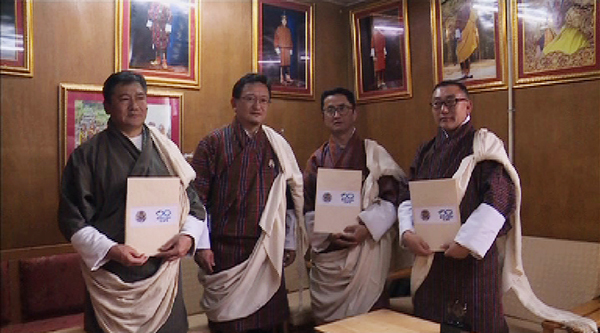 The Gross National Happiness Commission (GNHC) and Bhutan for Life (BFL) Fund Secretariat signed a grant agreement of Nu 2.4bn for Bhutan for Life Initiative on April 12.
The agreement was signed in presence of representatives of BFL's key partners, the World Wildlife Fund (WWF) and the Ministry of Agriculture and Forests (MoAF).
The fund will be used for improvement and management of Bhutan's protected areas and biological corridors for climate resilience, and prompt delivery of mitigation, adaptation and for biodiversity gains.
It will be released annually for a period of 14 years.
BFL is a project finance mechanism to provide a sustained flow of fund for effective management of the environment. It was formally launched in November 2017.