Prime Minister to visit Bangladesh
Pema Lhaden, Thimphu

Mar 15, 2019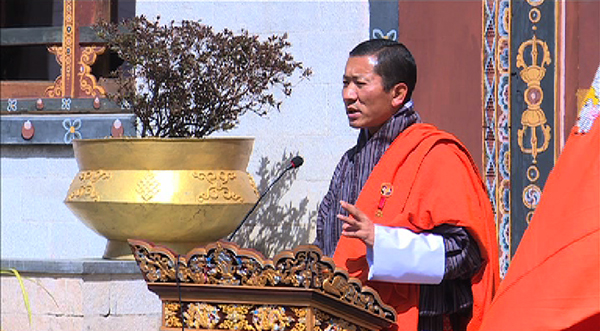 Prime Minister Dr Lotay Tshering is scheduled to leave for the capital of Bangladesh, Dhaka on 12th of next month.
Lyonchhen will be paying his first official visit to Dhaka at the invitation of Bangladeshi Prime Minister Sheikh Hasina.
Foreign Minister Dr Tandi Dorji, on the sidelines of Friday media meet this morning, said the embassies of the two countries are outlining agenda for the visit.
Besides India, Bangladesh is one of the largest trading partners of Bhutan. Also, Bhutan was the first country to recognise Bangladesh as a sovereign independent country in 1971.