New moth,bird and fish species recorded
Phub Gyem, Thimphu

Feb 23, 2019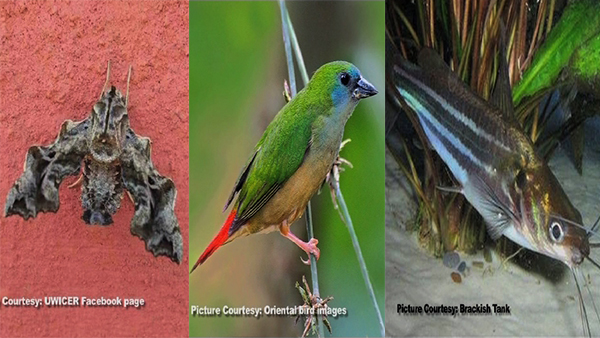 A new moth, two birds and a fish species were recorded taking the country's moth count to 1,146, bird population to 739, and fish species to 23.
The moth species was discovered on Monday. The new moth species from the family hawk moth was discovered near the flyover bridge in Thimphu. The species is found in north-western India.
Two new bird species were reported in Phibsoo Wildlife Sanctuary, Sarpang -Pin-tailed Parrotfinch and Rusty-tailed flycatcher. The birds were first sighted in 2018.
Pin-tailed Parrotfinch is found to feed in open areas like in paddy fields and live in lowland forest in bamboo thickets, forest edges, and underbrush.
Rusty-tailed Flycatcher is a bird found in northern and western India, Nepal and Pakistan.
The new fish species, striped dwarf catfish, was also recorded in Phibsoo Wildlife Sanctuary. It was first spotted in 2017 and consecutively in 2018 at Singye Stream at an altitude of 213 meters above sea level.
The population of this fish species is known to be decreasing in recent years due to fishing, pet trading and habitat destruction.