Prime Minister arrives in New Delhi
Sonam Penjor, New Delhi

Dec 27, 2018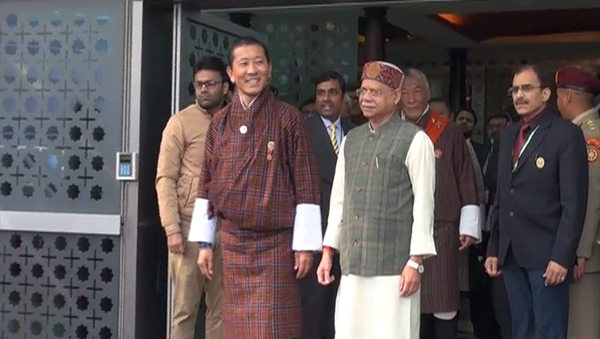 Prime Minister Dr Lotay Tshering has arrived in New Delhi. Lyonchhen is in India on a three-day official visit at the invitation of the Prime Minister of India, Narendra Modi.
This is Prime Minister Dr Lotay Tshering's first visit overseas after assuming office.
During the visit, Lyonchhen will call on Indian President Ram Nath Kovind and meet with Prime Minister Narendra Modi.
He will also meet other Indian ministers.
Finalising the electricity export tariff of Mangdechhu hydropower project is expected to be among the major discussions during the visit.
Lyonchhen is accompanied by the foreign minister and economic affairs minister.