3-year-old dies in house fire
Kipchu, Bumthang

Dec 7, 2018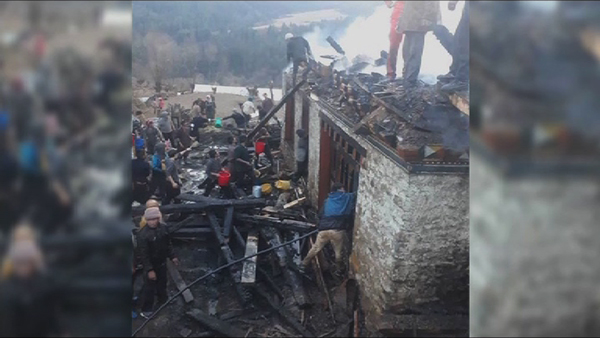 A three-year-old boy lost his life in a house fire at Tandigang village of Tang Gewog in Bumthang on Wednesday. The fire had gutted down a two-storey traditional house.
At the time of the incident, the boy was home sleeping while his grandmother was outside turning prayer wheels.
The grandmother suffered minor burns while trying to save the boy. The parents of the deceased were also not at home. The fire is suspected to have started from the Bukhari, a traditional wood-fed stove.
The firefighters'including students and teachers of Tang Central School, dzongkhag officials and police helped in containing the fire and prevented it from spreading to the rest of the village.