India foreign secretary calls on PM
Nov 20, 2018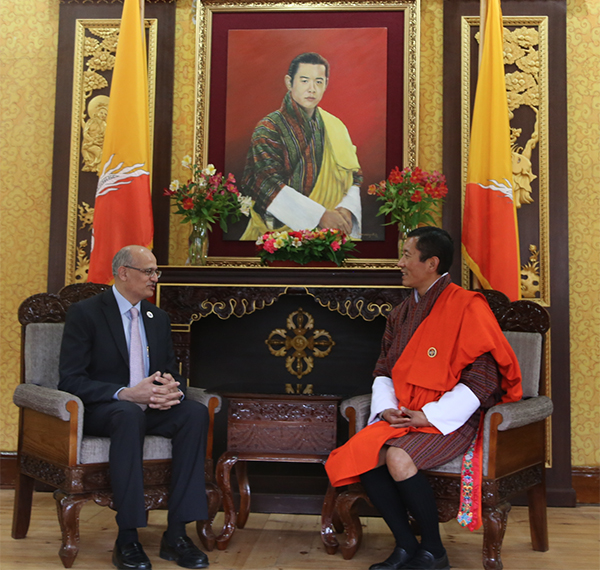 The Foreign Secretary of India, Vijay Gokhale, called on Prime Minister Lotay Tshering at the Gyalyong Tshogkhag yesterday.
At the meeting, Lyonchhen expressed his appreciation to Indian Prime Minister Narendra Modi for the call to felicitate him on election victory.
Lyonchhen said he remains committed to strengthening the special bond of friendship and cooperation shared by the two countries.
India's foreign secretary conveyed the warm wishes of the Prime Minister of India and assured Lyonchhen that India will continue to support Bhutan based on its priorities.
On behalf of Prime Minister Modi, the foreign secretary extended an invitation to Prime Minister Lotay Tshering to visit India.
The two also discussed Bhutan's 12th Five Year Plan and other developmental activities that are of mutual interest.