DPT's coordinator of Dagana lodges complaint against former labour minister
Airaj Tamang, Dagana

Oct 13, 2018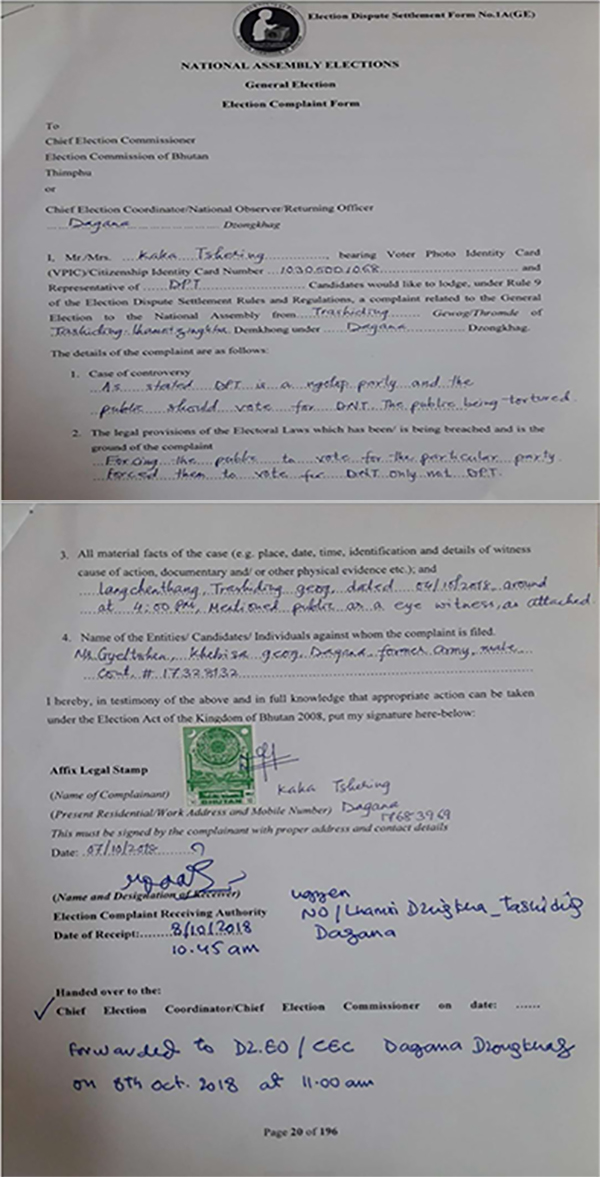 Druk Phuensum Tshogpa (DPT)'s dzongkhag coordinator of Dagana, Kaka, has filed a complaint against former Labour Minister, Ngeema Sangay Tshempo for instructing PDP coordinators to vote for Druk Nyamrup Tshogpa.
Kaka, in his complaint letter stated that former minister violated the electoral laws.
The former labour Minister said, he did not defame DPT but told PDP coordinators to support DNT.
DPT coordinator has also lodged a written complaint against ex-army personnel who is accused of asking public to vote for DNT.
Both the cases are forwarded to the central election dispute settlement body in Thimphu.