Men caught with bear bile and sandalwood in separate incidents
Sonam Penjor, Phuentshogling

Oct 10, 2018
A 48-year-old man is in Phuentshogling police custody after he was caught carrying bear bile.
Phuentshogling police apprehended the man from Rinchending check post today during a security check.
The man also had a cash of nearly Nu 200,000 in his possession.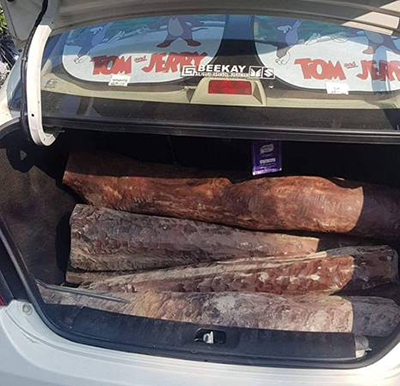 In a separate incident, a 29-year-old Indian man was caught trying to smuggle in 108 kilograms of sandalwood. The police apprehended him from the second border entry gate in Phuentshogling.
The police in the border town are carrying out stringent inspections at the entry points as security is beefed up ahead of the upcoming general election of the Third National Parliamentary Election.