Floods threaten to wipe out paddy fields in Gelegphu
Karma Wangdi, Gelegphu

Oct 10, 2018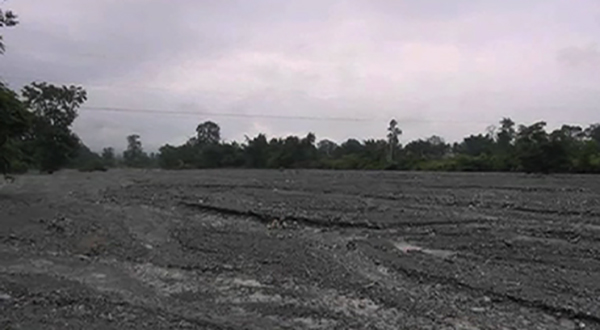 The farmers of Pelrithang Khatoed and Pelrithang Khamoed are losing their rice fields to the swollen Dowla stream. The stream disappears without a trace during the dry season but reappears in full force during the monsoon, unleashing destructions along its banks.
Fed by the monsoon rains, the stream has so far washed away or damaged almost 25 acres of paddy fields in the area.
Some of the farmers are crying foul over the lack of flood mitigation efforts. They say the gewog office has failed to do anything about it.
So, when the candidates of the two parties contesting the general election promised to carry out flood mitigation works, they were overjoyed.
"In Gelegphu Gewog, Shetikhari, Dowla and Jogi streams have washed away our paddy fields. We hope the candidates will come to our rescue," Sonam Drakpa from Pelrithang Khatoed said.
"The water level has been rising owing to years of sand and stone deposits. Some of my fields have been rendered uncultivable by the flood, while others have been washed away," Naku said.
"Our fields remain filled with sand and boulders. An embankment wall was built before but it's not good enough to prevent the flood water from entering our fields," Hari Prasad Katel from Pelrithang Khamoed said.
The candidates of both DNT and DPT have said they will do everything to help protect the lives, agricultural land and properties of the people of Pelrithang Khatoed and Pelrithang Khamoed from the floods.