Poor road condition irks Duenchhukha residents
Damcho Zam, Samtse  

Sep 12, 2018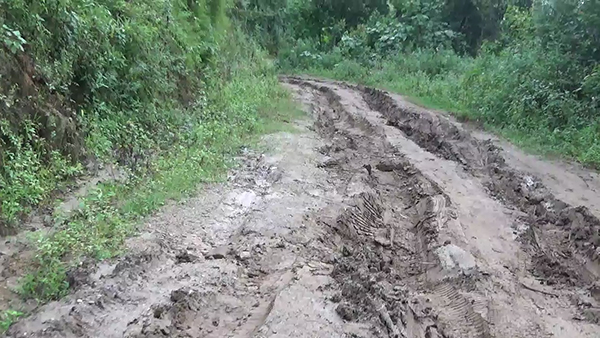 The poor condition of Duenchhukha Gewog Centre (GC) road in Samtse has become bothersome for the gewog residents. The 31-kilometre road remains inaccessible, especially during monsoon.
Constructed in 2011, the road is fairly new but its condition has deteriorated over the years.
It takes over four hours to reach Duenchhukha Gewog Centre from Dorokha.
"During summer, it is difficult to get vehicles even during emergencies. It is understandable since the road condition is very poor. We need to spend at least Nu 10,000 to go to Samtse town and come back," L.D Chapagai, a village Tshogpa of the Gewog, said.
"The gewog officials had repeatedly requested the concerned authorities to improve the road. We remain disconnected for two to three days when the road gets blocked."
"The taxis are not willing to come here as their vehicles get damaged due to the bad road," Ghana Shyam Dahal, a villager, said.
The people said they expected the blacktopping works to begin this year with the Department of Roads (DoR) inviting tender in May this year.
However, the DoR had to later revoke the notice due to budget constraints.
The DoR officials in Samtse say apart from maintaining and clearing the blocks, there is nothing they can do without a budget.
Also, with plans to construct a secondary national highway from Samtse to Haa, half of the Duenchhukha GC road, which falls along the route, will be widened.