Rotary Club of Thimphu donates emergency equipment to health ministry
Sonam Choden, Thimphu

Sep 11, 2018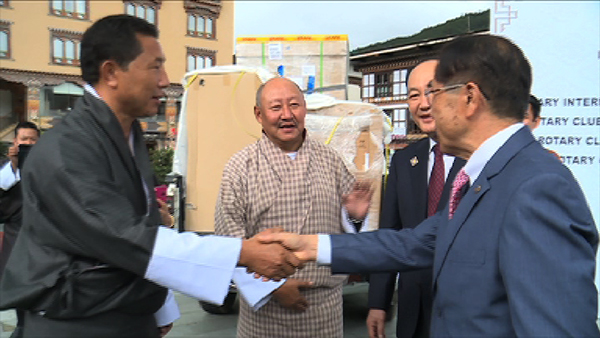 The Rotary Club of Thimphu donated emergency hospital equipment worth Nu 3.7 M to the Ministry of Health today.
The equipment includes a portable ultrasound machine, patient transport stretcher trolley and ICU ventilator among others.
The ministry will hand over the equipment to the emergency department of the Jigme Dorji Wangchuck National Referral Hospital (JDWNRH).
The Rotary Club of Thimphu will donate another set of medical equipment in December this year. It has so far donated medical equipment worth over Nu 26 M to the health sector.
The Rotary Club is a Civil Society Organization (CSO) established in April 2012. It lends a helping hand in fulfilling the government's endeavour in the areas of agriculture, health and education.