Visually impaired call for an alternative voting system for them
Sonam Dargay, Trashigang

Sep 10, 2018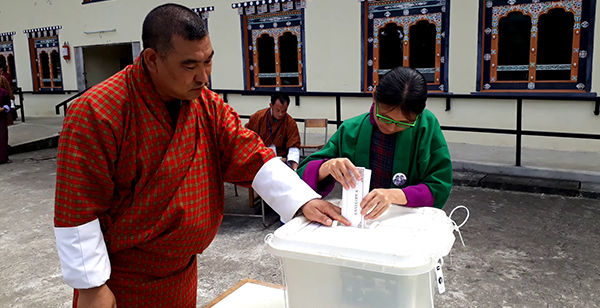 The visually impaired voters say the Election Commission of Bhutan (ECB) should come up with an alternative voting system for them. At present, they are escorted to the polling compartment by their family members, trusted friends or even polling officials.
The staff and the visually impaired students of Muenselling Institute of Khaling in Trashigang voted through mobile facilitation booths on September 8.
Some of them said every time they cast their votes, the issue of voting secrecy arises.
A visually impaired teacher of the institute, Kuenga Chhogyel, said people like them have no other option than to be assisted by relatives or friends.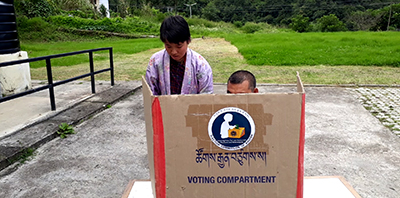 "We are escorted by our trusted friends while voting. The friend and even the polling officer know who we voted for and the vote is no more a secret," he said.
"During a discussion, some of our friends in the institute suggested the use of Braille on the EVMs for them to ensure our votes are secret," Kelzang Dorji, another teacher of the institute, said.
Meanwhile, the election officials of Trashigang said the issue will be raised at the learning experience program to come up with ways to address it.
Some of the low vision students said the size of letters and logo on the ballot paper and EVMs needs to be enlarged.
The institute has a total of 54 visually impaired students.