An American completes 9th Tour of the Dragon race, sets record
Sonam Pem, Thimphu

Sep 1, 2018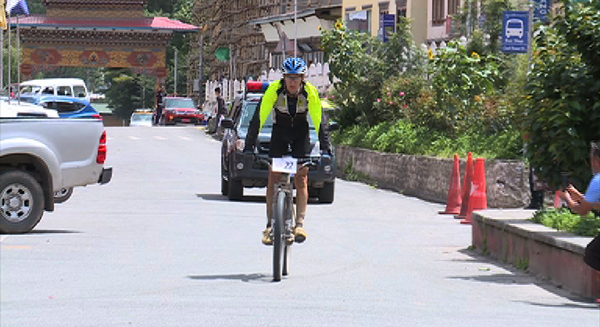 Aaron Bayard, an American set an impressive record by completing the 9th Tour of The Dragon race in eleven hours, eleven minutes and 42 seconds today.
Norbu from Royal Bhutan Army (RBA) came second after completing the race in 12 hours and three minutes.
The third position went to Tashi Namgyal, again from RBA for completing the race in 12 hours and 15 minutes.
The race flagged off from Bumthang today at 2 am and ended this evening at the clock tower in Thimphu.
The 268km race is considered as the toughest one-day mountain bike race in the world.
And that's due to the distance, high elevation and varying climatic conditions across the race field.
Forty eight bikers participated in this year's Tour of the Dragon race including 17 international participants.
The Bhutan Olympic Committee organised the race.