GCF to assist Bhutan build climate resilience
Sherub Dorji, Thimphu

Aug 31, 2018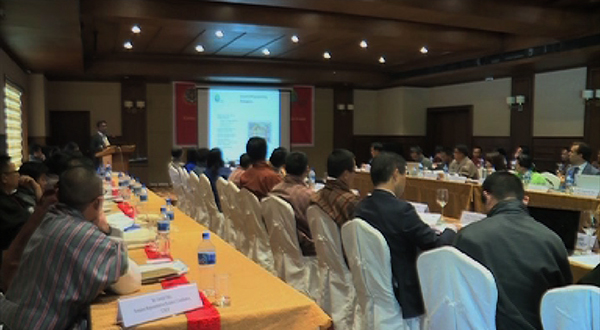 Bhutan is the world's only carbon negative country but that doesn't mean the country is free from the impacts of climate change. Recognizing the threat of climate change, the country is working towards building climate resilient infrastructure, transport system, and agriculture practices.
As part of the effort, the Gross National Happiness Commission (GNHC) met with delegates from the Green Climate Fund (GCF) over a three-day dialogue in Thimphu.
The GCF is a new global fund created to support the efforts of developing countries to respond to the challenges of climate change.
At the dialogue, projects that Bhutan intends to propose for funding were presented to the GCF delegates and other relevant stakeholders.
One of the projects, worth over US$ 27 M, aims to develop a climate resilient agriculture sector by ensuring irrigation water for farmers.
"In the past, you would be able to plant rice because there is enough water but now because of climate change, there is not enough water. So, a lot of areas are being abandoned. So, this is a direct effect of climate change and therefore there is a need to come up with new irrigation systems to bring water, to allow farmers to plant," Jerry Velasquez, the Director of Mitigation and Adaptation of GCF, said.
A project to introduce low emission public transport, which will cost half a million US dollar, was proposed for funding to the GCF.
Another USD$ 10 M worth project to identify and assess the declining watersheds sheds was proposed as well.