Athletes hope for better future with parties pledging to promote sports
Namgay Wangchuk, Jakarta

Aug 29, 2018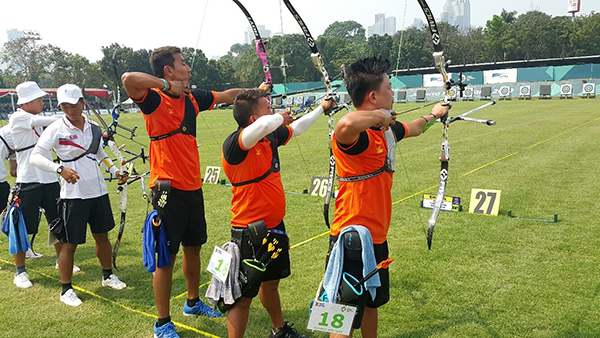 Bhutan has participated in the Asian Games since 1980 but the country's athletes never brought home any medal. Hopes were high this time, but the Bhutanese team once again exited the game without winning a single medal.
Now, the poor performance at the Asian Games, or for that matter, any other regional and international sporting event, is not surprising given sports or sporting culture is a fairly new development in the country.
In schools, academic excellence is still preferred or encouraged over sporting performance. In contrast, elsewhere in the world, sports is an attractive career option and sportspersons are among the highest paid people and enjoy celebrity status.
"At least as of now, one cannot make a living out of sports in Bhutan," Nim Dorji from Bhutan Olympic Committee (BOC), says.
Support, whether in terms of funding, facilities or training, is deemed crucial for taking sports to the next level.
Family support is also viewed as another key factor for nurturing sporting talent.
"Parents are not so keen about allowing or encouraging their children to focus on sports because it cannot land them in jobs. So, they want their children to study hard. And BOC can offer only limited sports scholarships," Nim Dorji said.
Nima Wangdi is one of the archers who took part in the 18th Asian Games. He says sportspersons in Bhutan cannot afford to remain dedicated to becoming professional athletes. He said they have to divide their time between school and practice or work and practice.
"For instance, some of us are studying under the Continuing Education (CE) program. So, while we start our practice by 6 am, we have to leave for our classes at 3 pm," Nima Wangdi said.
"We cannot choose to neglect school because we all need jobs to put food on the table," he added.
The bleak scenario, however, may change. That's if the politicians keep their word of promoting sports in the country.
All four political parties have picked development and promotion of sports as one of their pledges.
The Bhutan Kuen-Nyam Party (BKP), for instance, says it will allocate required funds and plan an attractive career path for sportspersons and promote both traditional and modern sports.
The Druk Nyamrup Tshogpa (DNT) pledges to build a world-class high-altitude training centre in Thimphu and provide every school with sports instructors.
The Druk Phuensum Tshogpa (DPT) promises to invest in promoting sports and games as a viable long-term career option and establish more games and sports facilities.
The People's Democratic Party (PDP) wants to establish three sports academy to promote sports and encourage youths to pursue sports as a career.
The plans look good and sound promising on paper, but only time will tell whether the rosy pledges would materialize into reality or not.
For the athletes in the country, the fact that parties have cared to include the development of sports in their manifestos is a cause for celebration in itself.