Rigchhanglu people expecting new government to improve their farm road
Kinley Wangchuk, Samdrup Jongkhar

Aug 29, 2018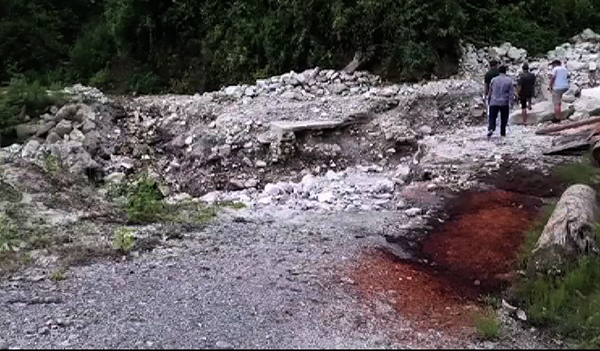 The 14-kilometre farm road of Rigchhanglu village in Gomdar Gewog of Samdrup Jongkhar has been inaccessible for about four months now. The road remains blocked with some portion washed away.
With elections around the corner, people there are hopeful the party that comes to power would improve their road condition.
"With parties pledging to clear farm roads, whoever wins, we are expecting a good quality farm road, which remains accessible even during monsoon," Sonam Zangpo, a villager, said.
" We are hopeful the new government will improve our farm road condition," Namgay Phuntsho, another villager, said.
"With the road blocked, we are not able to take our farm produce to the market," Tashi Phelgay, also from Gomdar, said.
The gewog officials say the farm road gets blocked frequently during monsoon.
"In the past, we used to clear the blocks with the government providing the machinery. But as soon as the road is cleared, it gets blocked again.  This time, we will clear the road after the monsoon ends in October or November," Sonam Tshering, the Gomdar Gup, said.
The people are hopeful especially after listening to their party representatives who promised to improve farm road connectivity at the common forum for Dewathang_Gomdar Constituency yesterday.
The Rigchhanglu farm road was constructed in 2016.